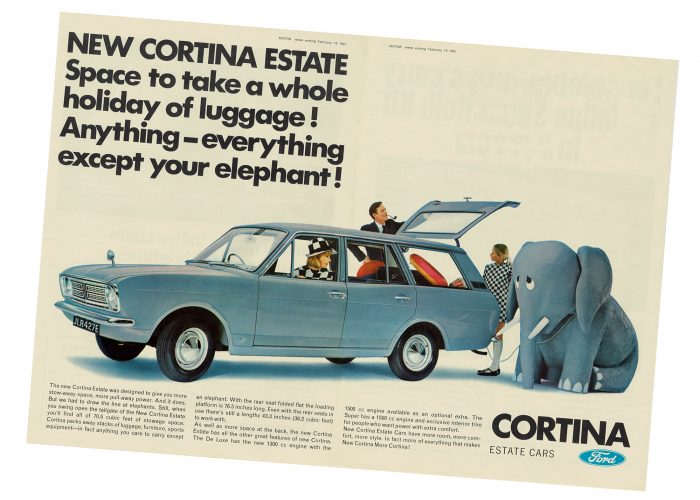 On 15th February 1967 Ford announced the new Cortina estate cars.
The estates were available in the same 1300 Deluxe and 1500 Super model trims as on the saloons, there was no GT version available at this time. The boot space of the Super came fully trimmed and included a 1 inch thick rubber moulding on the floor.
Options available were largely the same as on the saloons and included 1500cc engines for the Deluxes. There were automatic gearboxes on offer but only for the 1500cc engine, a manual column shift gearbox was also available, normally in tandem with a front bench seat, and reclining front seats could be added to the Supers. Ford boasted 36 cubic feet of luggage space with five people on board, but with the rear seats folded flat the load space was increased to 70.5 cubic feet. According to Ford this was "a full 37% greater than any other British production estate car" and gave the new Cortina estate the ability to take objects of over 6 feet long.
Harley Copp, then Ford Director of Product Development, said in a press release: "We have achieved this remarkable package by planning the new estate cars alongside the saloon from the very first design stages and not as a modification. It gives the car greater capacity, better lines, and a big cost advantage in production."
Terry Beckett added: "Our claims for this car are uncompromising, but they are certainly not extravagant. When the first Cortina Estate car was announced less than 4 years ago we said that we thought it would be a winner and it turned out to be the most successful estate car in British History. Since the new model shows an improvement in almost every detail we are convinced that it will sell in even bigger volumes."
Their confidence was well founded for it quickly became Britain's best selling wagon with it making sales of nearly 25% in its class.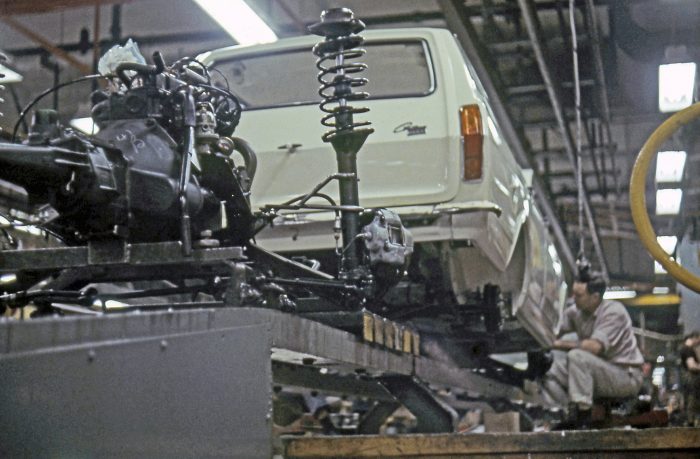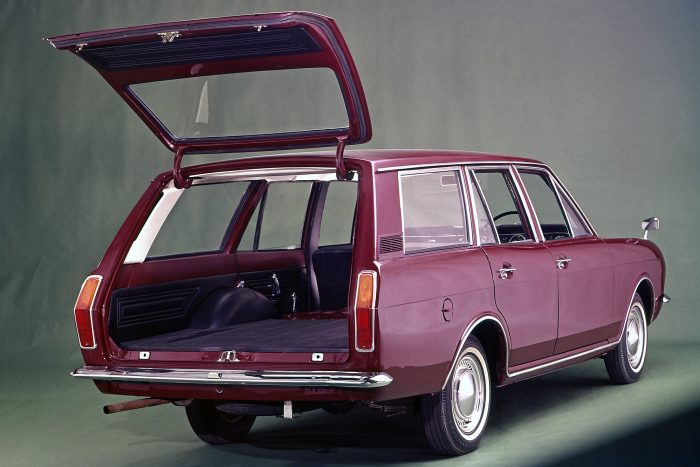 Around a month after the launch of the Estate, in March 1967, the Lotus Twin Cam engined version of the MkII Cortina arrived. Development work had begun the previous year in April 1966 at Ford's Competitions Department at Boreham headed up by Henry Taylor and Bill Meade. It was all very different from earlier where the previous model had been designed and built by Colin Chapman to the North of London at his Lotus factory at Cheshunt. When Ford ended production of the MkI in the summer of 1966 Lotus were on the move to a purpose built facility at Hethel in Norfolk so were unable to get fully involved with the MkII version. This quite suited Ford, for while they were very happy to have been associated with the racing success of the Lotus Cortina they were keen to distance themselves from the reputation of poor reliability the earlier car had got itself – even though the problems had been solved – so they leapt at the opportunity to take full control and bring all Cortina manufacture in house. Colin Chapman was still around to help out though.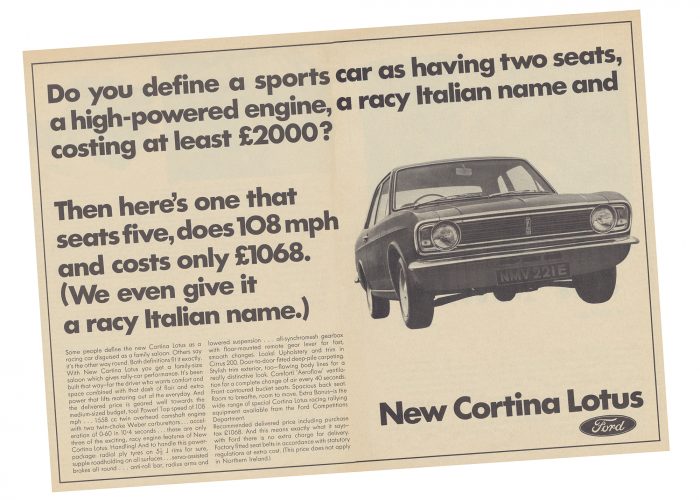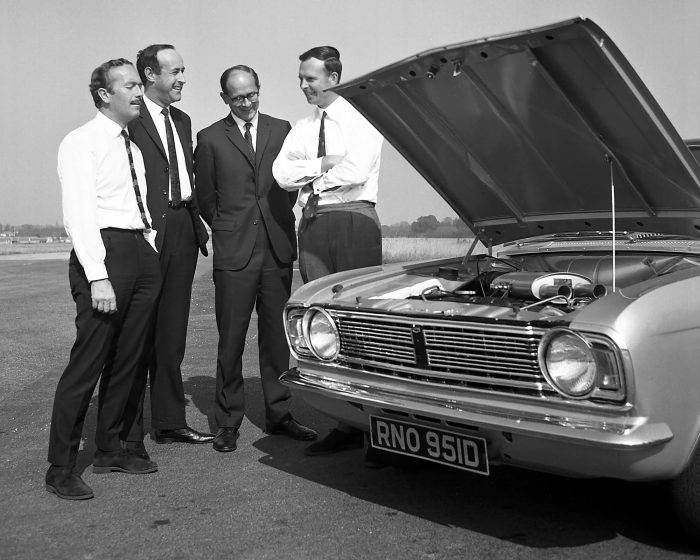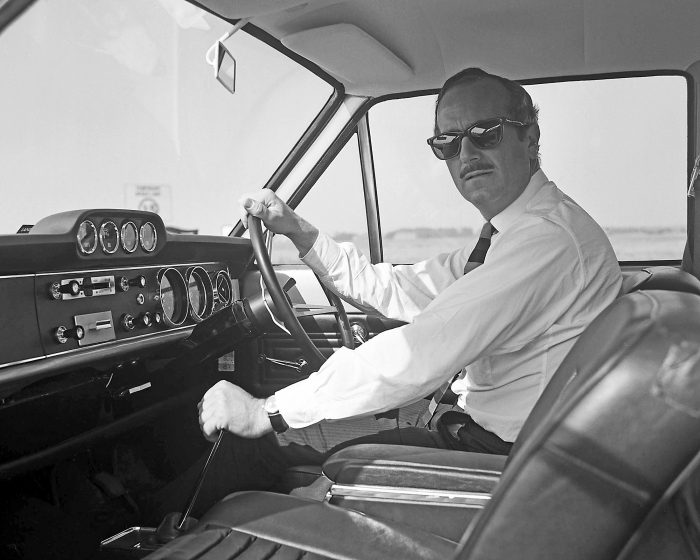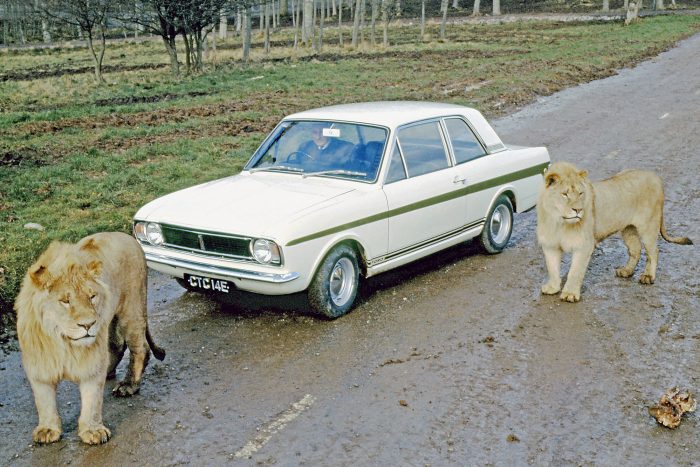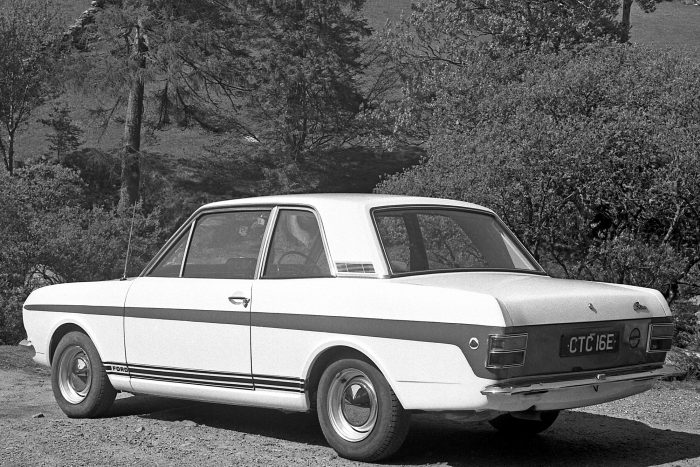 Development work reportedly made use of 2 GTs, one left, and one right hand drive, though some photos of RNO 951D (see above with Colin Chapman) appear to show it having the wheel arch trims of the Supers, was there some number plate swapping going on? The more powerful 109 BHP engine from the SE Lotus Cortinas were carried over from the previous model, as were the 5 1/2J steel wheels, the two piece prop shaft, the brake servo, the boot mounted battery, and the blacked out radiator grills. The round green and yellow Lotus badge was no longer fitted to the front grill but they were kept for the rear quarters, and for the very early cars only, one was fitted on the rear panel to the left of the number plate too. The car was lowered 1 inch and there was a new 3.77:1 final drive fitted.
For the interior, a new speedometer was fitted with a trip counter and read up to 140 MPH. The new tachometer next to it read up to 8000 RPM – though the engineers made sure drivers could never reach that by fitting a special rotor arm in the distributor designed to limit the engine to 6500 RPM. Top speed was a claimed 108 MPH with a 0-60 time of 10.4 seconds.
A large amount of work was carried out in an attempt to make it a much better road car than the original Lotus Cortina had been. Drivers Ken Wiltshire and Mick Jones tested the car extensively in what was described as "rally conditions" at proving grounds at Bagshot Heath in Surrey, and also at Lommel in Belgium where they spent five weeks alone just revising spring and damper rates. Serious attempts were made to reduce noise levels, they were reported to have spent several months working with AC to develop a new large air cleaner to help keep induction noise to a minimum.
To help let everyone know they had taken full ownership of the model Ford initially called it "Cortina Lotus", but later changed it to "Cortina Twin Cam". The early press cars (some of which became race cars) wore a series of CTC **E number plates, these being deliberately chosen by Harry Calton at Ford's Public Affairs department to signify Cortina Twin Cam. However, despite Ford's best efforts the public would always still know it as a Lotus Cortina.
Most of the CTC press cars were white with the now optional dealer applied green stripe, but a few of them also showed the Twin Cam was available in any of the GT colours.
In racing terms, the Cortina Twin Cam was only ever going to be a stop gap – Ford had decided the still to be announced Escort would be taking over that role in the future – but the new car was used competitively taking over from the MkI in circuit racing, most notably by Team Lotus and Alan Mann Racing, and by Ford themselves rallying.
In place of the twin Webber DCOE 40 carb the race cars would sometimes run with Tecalemit-Jackson mechanical fuel injection, and on occasions when the rules allowed (FIA group 5) the Twin Cam would be replaced by the Ford-Cosworth FVA F2 engine, giving drivers such as Graham Hill and Jacky Ickx anything up to 220 BHP to play with. There were larger one off events too, such as the 10,000 mile "London to Sydney Marathon" in 1968, but the competition had caught up by this time and victories were much harder to come by.
The efforts for refinement were very successful with Autocar magazine pointing out the new Cortina Twin Cam was:
"…so much more refined than the earlier [MkI] car that there is scarcely any comparison between them. It is immensely better, and is now a thoroughly satisfying high-performance car…"
And after driving CTC 17E Motor magazine began their report by saying:
"Anyone in the market for a £1100 saloon who doesn't buy a Lotus Cortina must be mad."
Who are we to argue?
If owners wanted to take their Twin Cam racing they could build cars to the same specification as the Works cars by dipping in to the competition departments "Plus Performance" catalogue.
The comprehensive list included the Tecalemit-Jackson mechanical fuel injection at £60. Alloy door panels were listed at £13 10s each, with alloy bonnet and boot lids at £12 10s each. There were also Limited Slip differentials (LSDs) at £25, close ratio gearboxes at £60, a sump shield could be had for £12 10s, while a high ratio steering box was £11 19s 6d.
Ford listed the total production of the Cortina Twin Cam at 4032 cars, significantly more than the 3300 or so MkI Lotus Cortinas that had been built.