Well how about that then? We've only gone and won the Classic Ford Magazine "Club of the Year" again!
This is the third occasion this has been warded to us, this time shared this time with the our friends the MkI Cortina Owners Club and 105E Anglia Owners Club for our joint event this summer, the Cortina and Anglia 105E Virtual International Rally 2020 held on Facebook.
If you have Facebook you can see the whole weekend HERE and you can also find details of the event in our gallery HERE
Thank you so much to everyone who joined in and made it such a great weekend, and also of course to Simon Woolley and the rest of the Classic Ford team.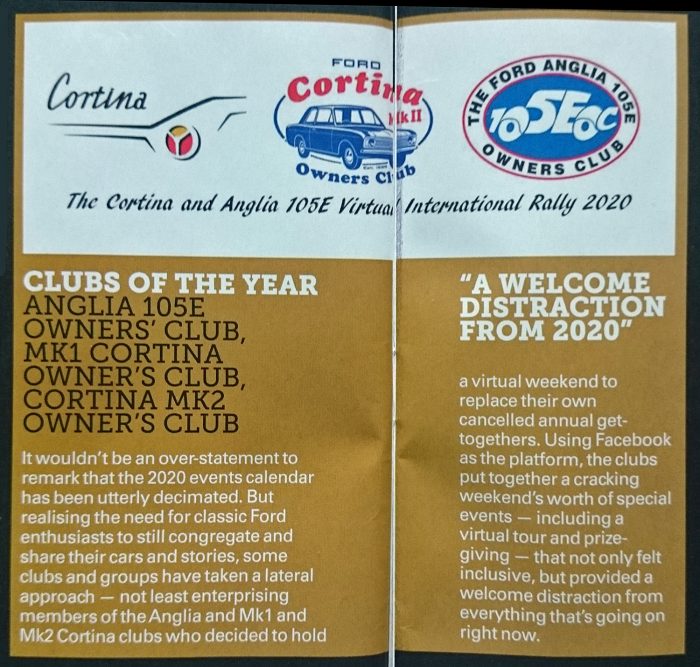 ---