Replacement heater blower resistors now in stock. Suitable for all MkII models, these are designed to fit exactly where the original pieces do and feature modern components that will not burn out in the same way. Priced at just £32.50 + P&P each.
Click HERE to see more details about this and the hundreds of other items we have available for your MkII Cortina through our club members Spares Scheme.
NB – original type resistor not for sale and is shown for comparison purposes only.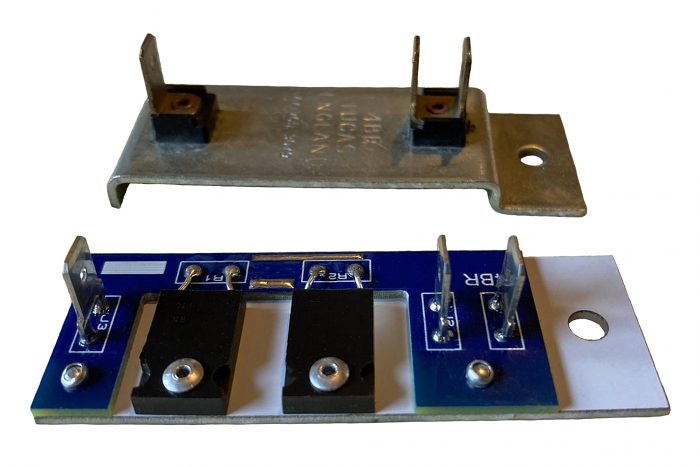 ---