Out now! The Summer 2020 "lockdown" issue of The Indicator has arrived – don't miss it!
The big news is all about the changes we've been forced to make with this year's National Rally. The worldwide issues with Covid 19 means planned event with the Cortina MkI Owners Club and the Anglia 105e Owners Club at Stratford Upon Race Course over the first weekend of August has been cancelled, but instead we'll still all be coming together for a virtual National Rally on Facebook. Watch this space for more details.
Chairman Eddie reports on his latest restoration, a Crayford Cabriolet, club treasurer Robert Armstrong tells us about fitting a concentric clutch release mechanism, and Vice Chairman Phil talks about his garage door! There's a look at MkII running costs back in the '70s, Graham B checks in with some of the problems he's helped member's deal sort out with the DVLA, and we remember long standing member "Welsh John" who sadly passed away recently. The main feature though is on the day members spent filming with the Salvage Hunters: Classic Car team back in March when Drew and Paul revealed their MkII Cortina. You'll be able to see the car on the Quest channel soon.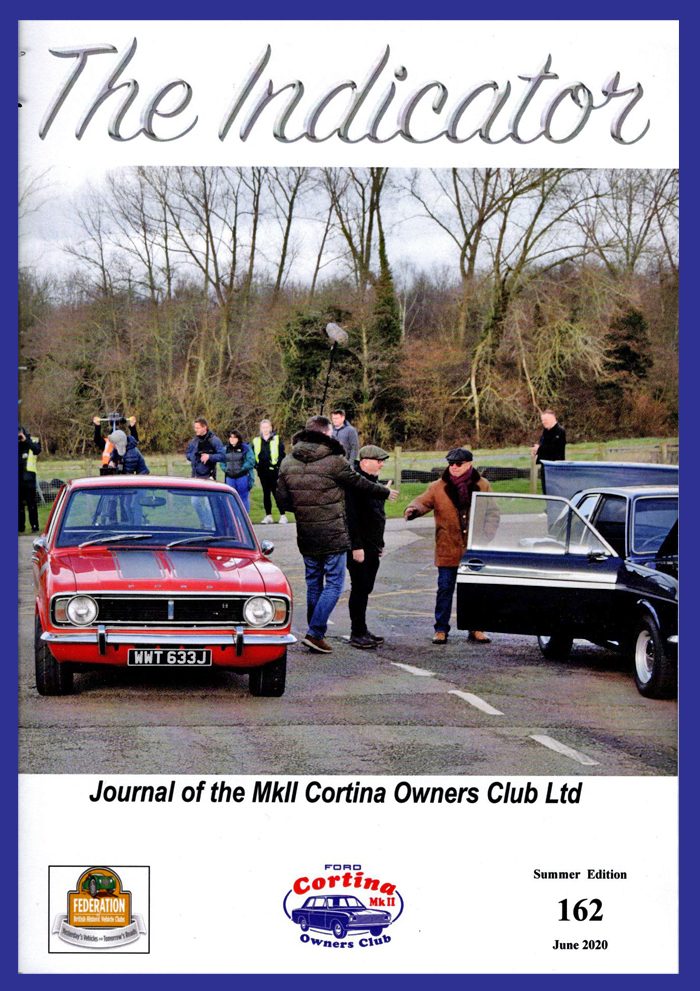 ---