To wrap up the 2019 show season we've been back at the Lancaster Insurance Classic Motor Show at the NEC in Birmingham to celebrate 60 years of the Ford Overhead Valve Kent engine.
We've had a great stand to show each of the engines that were in the MKII Cortina. With examples of the pre-crossflow, the crossflow, the Kent based Lotus Twin Cam out on display next to the cars they were fitted in, we also had a cutaway unit that was originally displayed in a Ford dealer's showroom.
Our thanks to Dave Marson, Andy Goode and Mark Rossa for bringing along their MkII Cortinas. To Adrian Howe and Eddie Newman for building up the show engines, and to Matt Drake for the loan of the cutaway display engine.
See the photos from the weekend HERE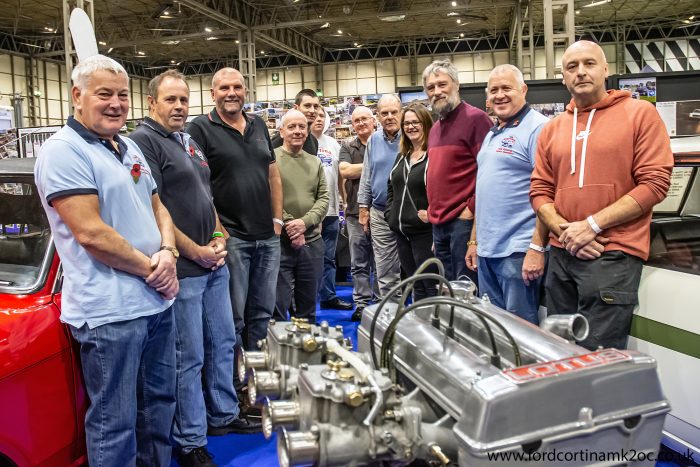 ---