We had three main events to mark the 30th birthday of the MkII Cortina in 1996.
We started with a 30th display at the Bromley Pageant of Motoring and then for our National Rally we joined forces with the Ford Cortina 1600E Owners Club where we set up the display just for the 1966 cars.
Club founders Alan Nightingale and Pete Pascoe polishing "Teek", an automatic deluxe that Pete had recently bought from Mark Blows.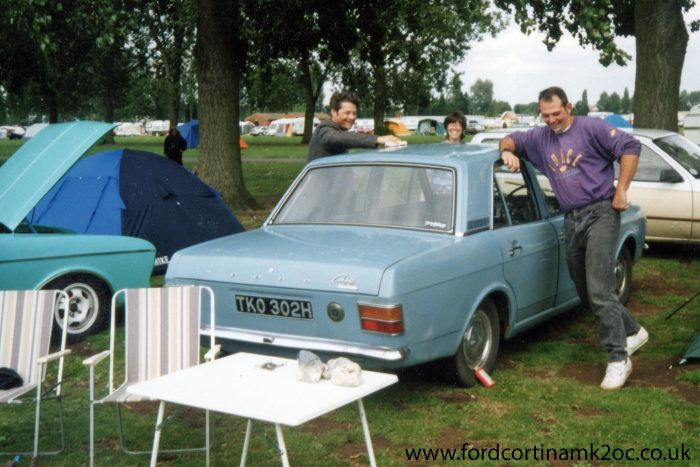 For the actual anniversary we had also arranged for a visit to the production line Ford factory at Dagenham where most of our MkII Cortinas were built. It gave a lucky group of members a fascinating look at Fiesta cars being built from the panel stamping room to them being driven off the end of the line via the engine room and spray booths. We finished the day off with a visit to the Fords private Heritage Collection,
All photos © Cortina MkII Owners Club LTD unless otherwise stated