Lancaster Insurance Classic Motor Show
The Show that wasn't to be
With the loss of so many shows this year we were really pleased to get a stand at this years Lancaster Insurance Classic Motor Show with Discovery. We had three great MkII Cortinas lined up for you but sadly Covid 19 had other ideas and the event has become another to join the long list of shows that were cancelled in 2020.
In place of the main three day event this year we are pleased to have been able to take part in the virtual "Online Edition" on 14th November.
Our video contribution, a special message from Eddie Newman, our Chairman together with the three cars we would have displayed this year can be found below.
Click here for more information about the Lancaster Classic Motor Show with Discovery.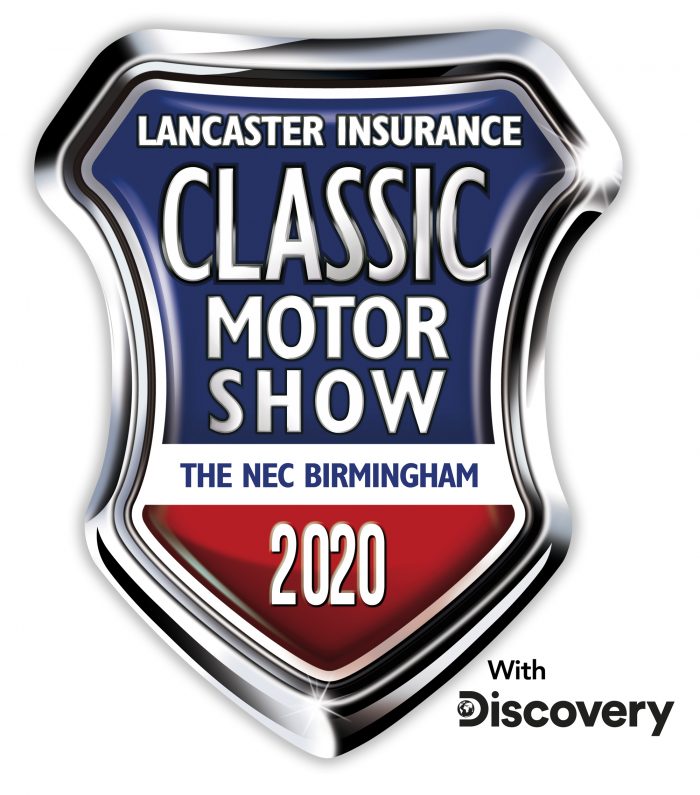 In the normal way we try and show you three or four completely different MkII Cortinas at the Classic Motor Show. However two of our cars this year we had planned to bring along were both the same model, the 1600Es of Graham Bird and Robert Armstrong. At a glance they may look very similar but work Robert has carried out on his make them very different cars.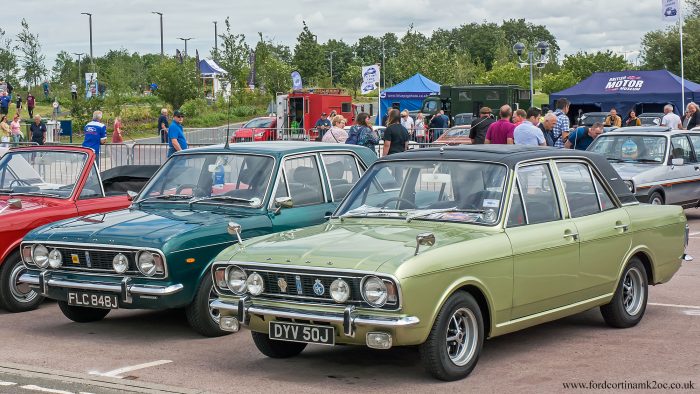 DYV 50J
Graham Bird's 1600E is quite a special car, registered in September 1970 it is one of the very last MkII Cortinas ever to be built on Ford's Dagenham production line. Graham bought the completely factory specification E just over 25 years ago in 1995 having been reprayed in its original Fern Green metallic colour 5 years earlier in 1990. With nothing more than very careful maintenance since it is still in fantastic showroom condition today and only shows an original 77,000 miles from new.
If you're into your Cortinas the chances are you've seen Graham's 1600E before though you may not realise it. In December 2003 DVY 50J was the subject of a professional photo shoot in the studio at Beaulieu. This produced a series of great shots that were first used by Practical Classics magazine in a full Buyers Guide the Spring 2004 issue, but unbeknown to Graham at the time the photos would be sold on to many others and the car has featured in all sorts of other products and adverts. With it's number plates blanked out DYV 50J became the cover car for the Duke DVD "Ford Cortina" published in 2004 with other photos from this shoot also being spotted in The Complete Guide to the Ford Cortina, The Sun and and Daily Express newspapers, as well as in a calendar for Ford dealers T C Harrison.
While those photos have continued to be used – in one case it appeared in disguise with its colour changed from green to blue for an advert for the Simply Ford event at Beaulieu! – it was photographed again in more recent times when Practical Classics asked us to help out with another Buyers Guide, and has also appeared in Classic Motoring magazine alongside a Corsair when they were celebrating 50 years of E badged Fords.
FLC 848J
Like Graham's car, Robert Armstrong's 1600E is also one of the last MkII Cortinas built being registered in August 1970. Also like Graham's, it was originally Fern Green, but the similarities stop there. Robert bought his E in October 2014 from its 5th owner and immediately set about making it his own. The restoration saw its colour changed to Aquatic Jade, another of the metallic shades that Ford introduced during the MkII Cortinas production period, but Robert also made a number of subtle changes that brought many modern features to the car.

These include a 5 speed gearbox (also fitted with a concentric clutch release mechanism and quick shift gear lever), a fully fused electrical system with the introduction of a Dynamator, electric cooling fan, a high torque starter motor not to mention improved lighting and intermittent wipers with power screen wash too. The engine was balanced and rebuilt with high torque camshaft, new bearings and piston rings. The differential was rebuilt as was the complete braking system where new callipers and cylinders were used and a booster servo was also added. For safety, head restraints were added to the front seats and to finish off there was electric power steering added – this was covered in a full feature article in Classic Ford magazine in May 2017.

All in all, a very usable car that Robert has taken all over the country to various different club events over the last few years.
RRX 984H
In his role as our club Chairman, Eddie Newman has always preferred to put members' cars on display at the Classic Motor Show but this year we persuaded him his latest restoration should be there.
This very rare 1600GT Crayford Cabriolet (don't confuse it with the more common but still pretty unusual Crayford Convertible!) had been found good friend and fellow MkIIOC member Brendan sometime last year and had roped Eddie in to help out with some work on it. Eddie had made a great start on it when Brendan went out and bought another Crayford Cortina. Not having enough room to keep them both he offered the Cabriolet to Eddie and the rest as they say (whoever they are?) is history. A price was agreed and Eddie used the Coronavirus lockdown period to keep working on it. The restoration was completed in August 2020 with Eddie having carried out all the work himself apart from the making and fitting of a new mohair roof.
There were very few Cabriolet versions of the MkII Cortina built by Crayford Auto Developments, it didn't help they cost a great deal more than the Convertible examples and its thought there may be no more than 15 left today. The Convertible roof sits on the rear parcel shelf when lowered but the Cabriolet roof folds down into a space within the cabin area made available by a narrower rear seat and extended rear scuttle panel. These changes needed extensive internal modifications to the cars structure leading to the much higher price. The main advantage of the Cabriolet over the Convertible is the simplicity in which the roof lowers. The Cabriolet has a full frame similar to an MGB and TR4 meaning the roof can be lowered with one hand in just a few seconds in a single movement once the two catches have been released. "A huge bonus" Eddies tells us having been caught out in a downpour in his Convertible!
We're really sorry we couldn't be with you this year. Stay safe everyone, we hope we'll see you all next year instead.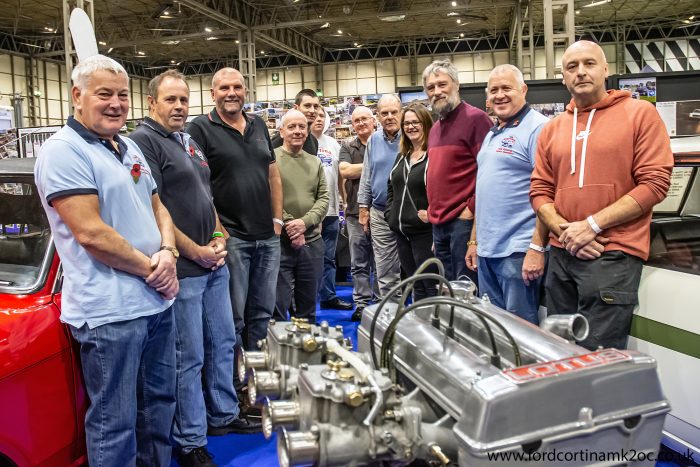 All photos © Cortina MkII Owners Club LTD